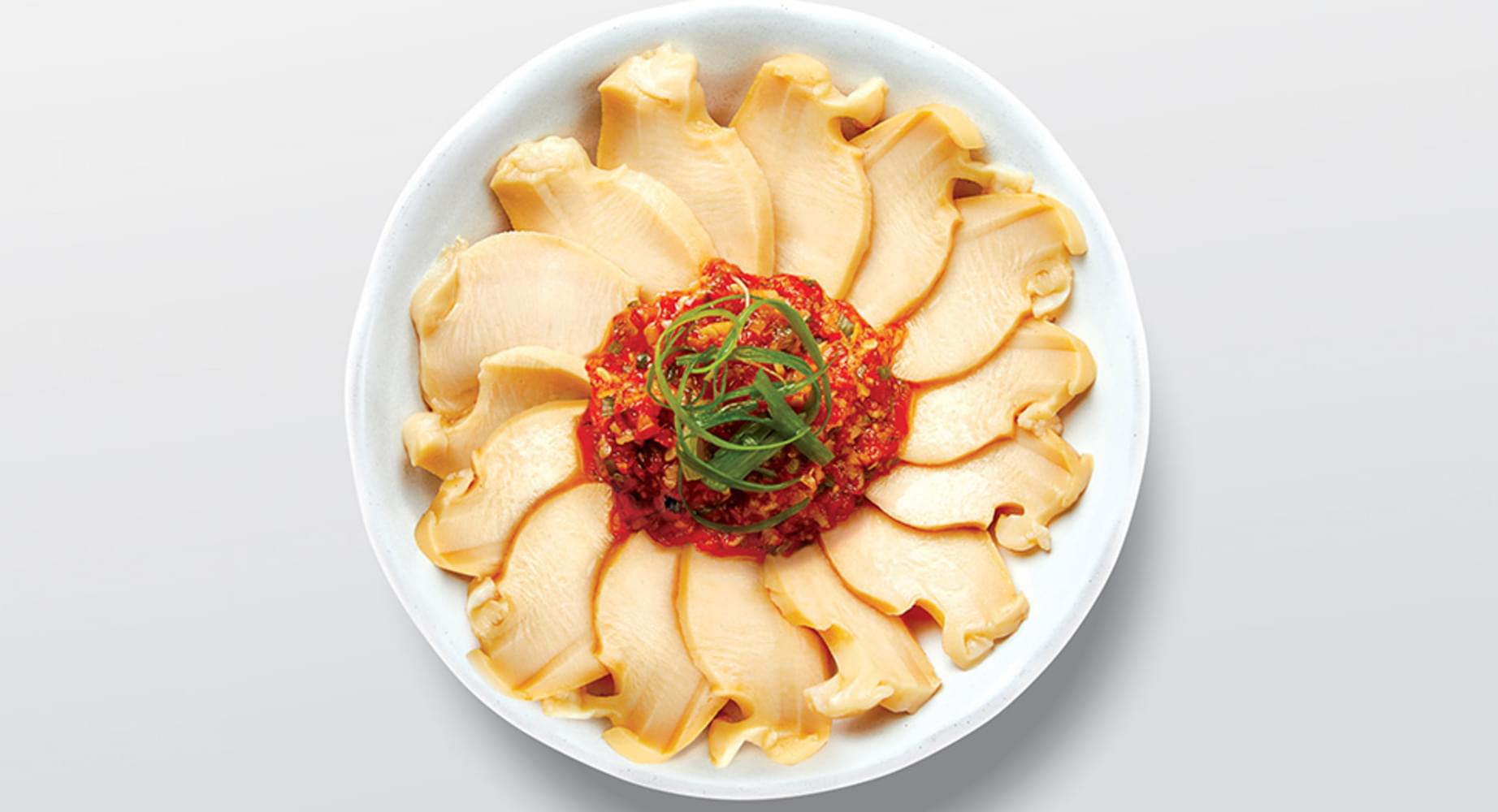 New Zealand Superior Wild Abalone with Red Chili Stew
Ingredients
New Zealand Superior Wild Abalone

1 can

Red Chilli

chopped

6

Chilli Padi

chopped

1

Garlic

chopped

8 cloves

Onion

chopped

1⁄2

Spring Onion

3

Abalone Brine

3 tbsp

Rice Vinegar

1 tbsp

Light Soya Sauce

1 tbsp

Abalone Sauce

1 tbsp

Cooking Oil

1⁄3 cup

Sesame Oil

1 tsp

Sugar

2 tsp
How to cook
Prepare abalone
Place the can of abalone into the pot of boiled water, ensuring that the can is fully submerged. Cook for 15 mins.
Set aside to cool before opening. Drain well.
Cut the abalone into slices and arrange them on the platter. Set aside.
Start cooking
Add oil to the preheated wok and fry the onion, garlic until fragrant.
Add in chilies, light soya sauce, abalone sauce, sugar, sesame oil, rice vinegar, abalone brine and chopped spring onion. Cook for 30 seconds.
Pour the sauce over the sliced abalones and garnish with sliced spring onions. Ready to serve.
Tried this recipe? Rate it!