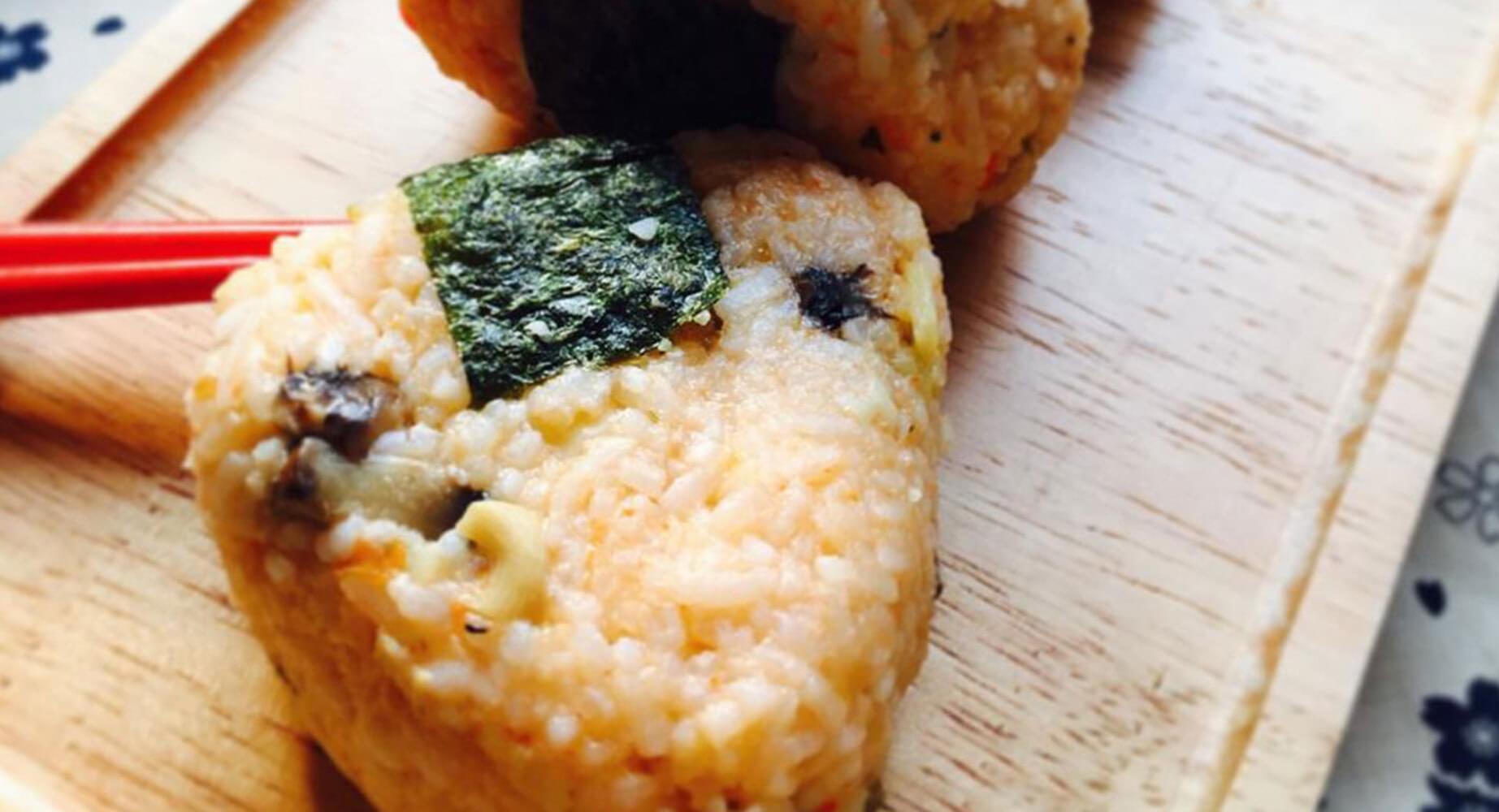 Oiishi Onigiri With SG Chicken Ragout Take Home Soup Pack
Ingredients
| | |
| --- | --- |
| The Soup Spoon SG Chicken Ragout | 1 packet |
| Short grain rice, cooked | 600 g |
| sheets of Seaweed | 12 |
| Toasted sesame seed | |
| Onigiri mould or cling wrap | |
| Salt (optional) | |
| Light soy sauce for dipping (optional) | |
How to cook
Step 1
Heat the soup till it's bubbling, then mixed in cooked rice. Add salt to taste.
Step 2
Spread the mixture out on a tray and allow it to cool.
Step 3
Cut the seaweed into strips for garnishing the onigiri.
Step 4
Using the mould or cling wrap, mould the rice into a triangle and add the seaweed strip as a finishing touch.
Step 5
Plate the onigiri and serve with a dish of light soy sauce for dipping if desired.
Tried this recipe? Rate it!