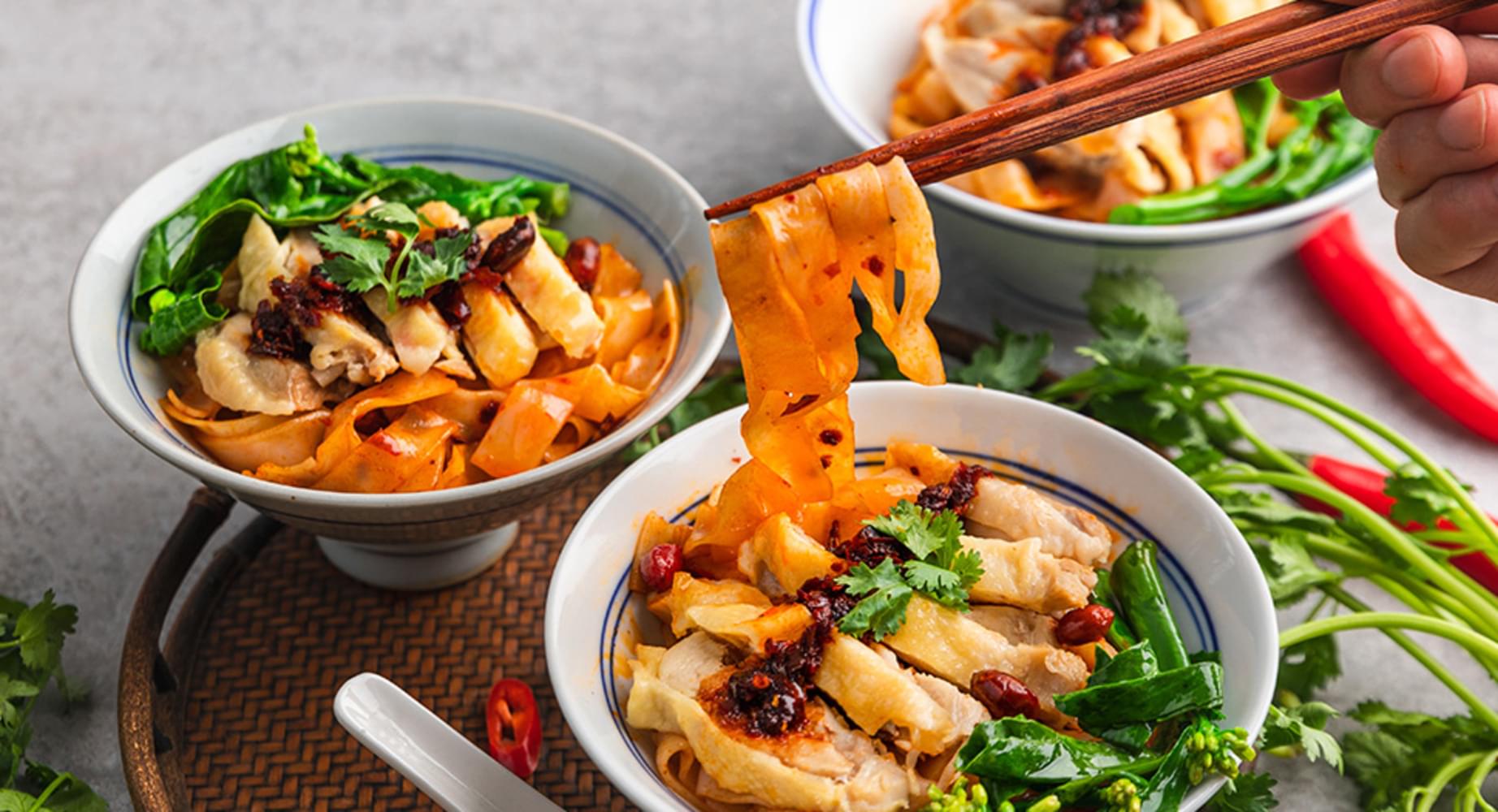 Spicy Chicken Chilli Oil Noodles
Ingredients
Chicken Thighs

2

Kway Teow

or any preferred noodles, cooked

1 package

Chilli Garlic Oil

Chilli Oil

1⁄4 cup

Black Vinegar

3 tbsp

Soy Sauce

2 tbsp

Chicken Stock Powder

1 tsp

Garlic

sliced thinly

3 cloves

Garnish (Optional)

Coriander

chopped

2 sprigs

Xiao Bai Cai

or boiled vegetables of choice
How to cook
Prepare chicken thighs
Boil chicken thighs in a pot of water for 15 mins or until cooked and tender.
Set aside to cool in the fridge for 10 mins.
Prepare chilli garlic oil
Add cooking oil and sliced garlic in a small pan over low heat and slowly heat for about 3-4 mins until the garlic starts to turn slightly light brown at the edges.
Add chicken stock powder into a bowl, pour in the hot garlic oil and mix well.
Add the chilli oil into the garlic-chicken stock oil and mix well.
Assemble & serve
Distribute the noodles evenly in a bowl and toss them with 2 tbsp of the sauce mix.
Slice the cold chicken thigh and place it on top of the noodles.
Drizzle more sauce over the sliced chicken, followed by a garnish of chopped coriander and boiled veggies. Enjoy!
Tried this recipe? Rate it!