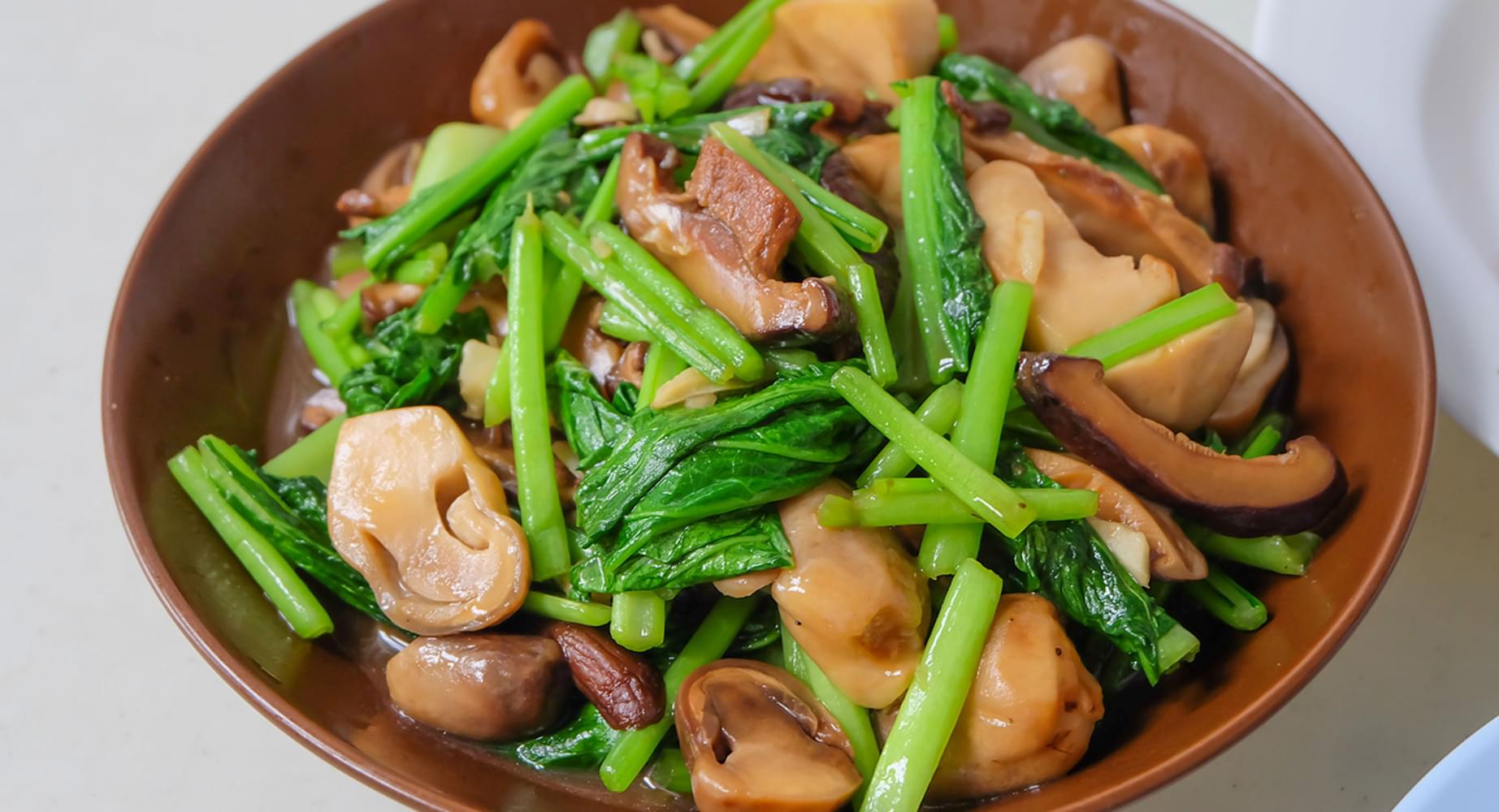 Stir Fry Chye Sim with Mushroom
Ingredients
Chye Sim

1 packet

Straw Mushroom

halved

50 g

Shiitake Mushroom

sliced

50 g

Garlic

minced

20 g

Oyster Sauce

1 tbsp

Light Soy Sauce

1 tsp

Sugar

1 tsp

White Pepper

1⁄2 tsp

Water

1 tbsp
How to cook
Start cooking
Heat up the frying pan and add cooking oil and minced garlic to stir fry for 30 seconds.
Add in straw mushroom (cut into halved) and shiitake mushroom (sliced) and stir fry for 1 min.
Add in chye sim and stir fry till it starts to wilt.
Add in seasoning (oyster sauce, water, light soy sauce, sugar, white pepper) and continue to stir fry for another 3 mins.
Removed from heat and dish is ready to serve.
Tried this recipe? Rate it!