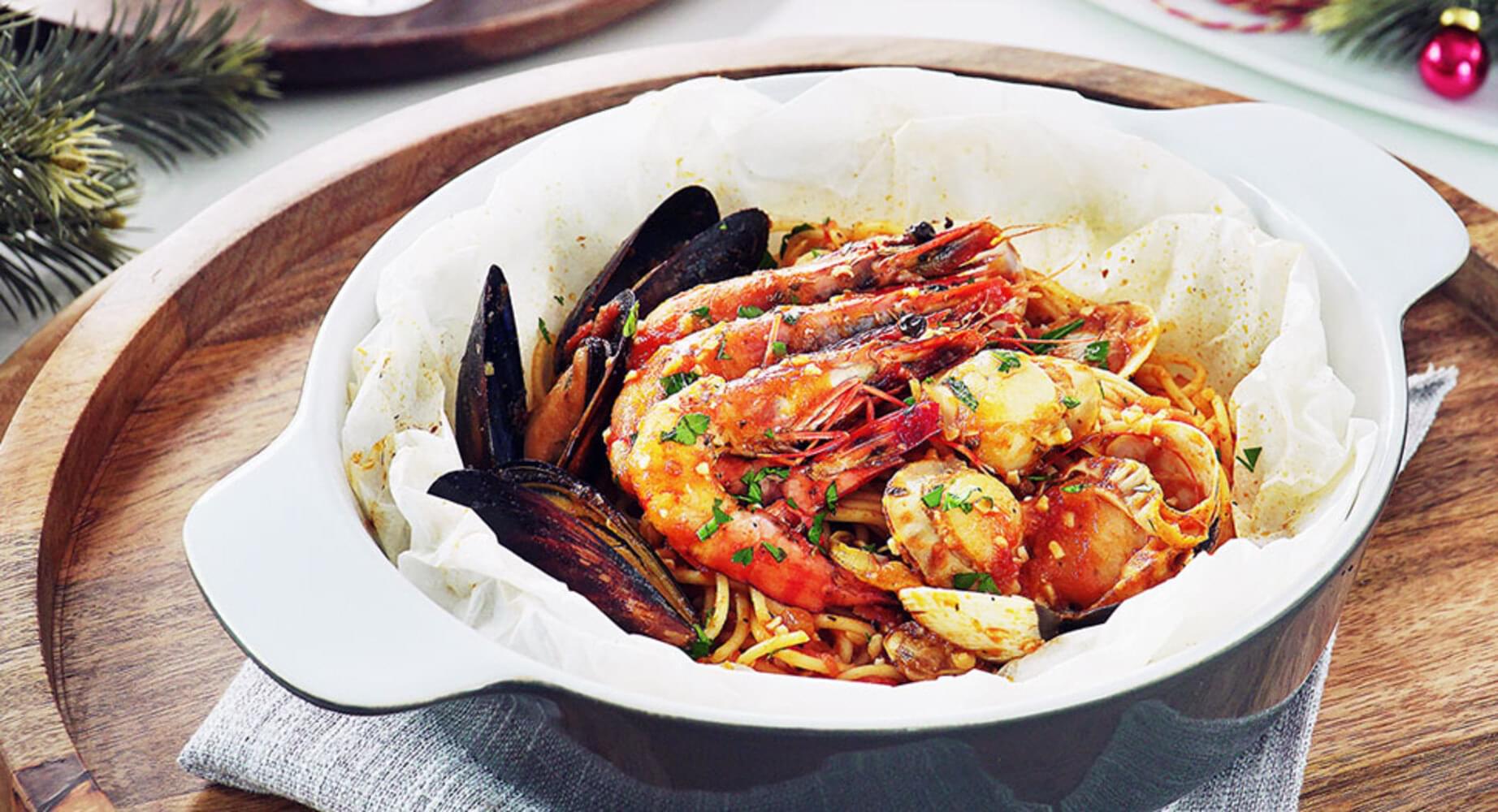 Ingredients
Prawns

12

Scallops

12

Clams

16

Mussels

12

Spaghetti

500 g

Tomato Onion and Garlic Pasta Sauce

500 g

Olive Oil

2 tbsp

Garlic

minced

2 tbsp

White Wine

Italian Herbs Mix

sprinkle

Italian Parsley

chopped

Salt

to taste

Pepper

to taste

Parchment Paper
How to cook
Cook spaghetti
Boil spaghetti in a pot of salted water for 4 minutes. Drain and set aside.
Start cooking
Heat olive oil in a pan and saute minced garlic until fragrant.
Add pasta sauce and bring to boil.
Add all the seafood into the sauce and simmer for 2-3 minutes.
Season with salt and pepper to taste.
Remove seafood from the sauce, leaving sauce in the pan.
Add spaghetti to sauce and coat evenly.
Divide pasta into bowls each layout with a large piece of parchment paper.
Divide and add seafood to each bowl.
Add a splash of white wine and a sprinkle of Italian herbs mixed to each bowl.
Wrap and tie each portion into a bag with kitchen twine. Layout the bag in a baking tray.
Bake in 200°C preheated oven for 8-10 minutes.
Open the bag to serve and sprinkle with chopped Italian parsley.
Tried this recipe? Rate it!