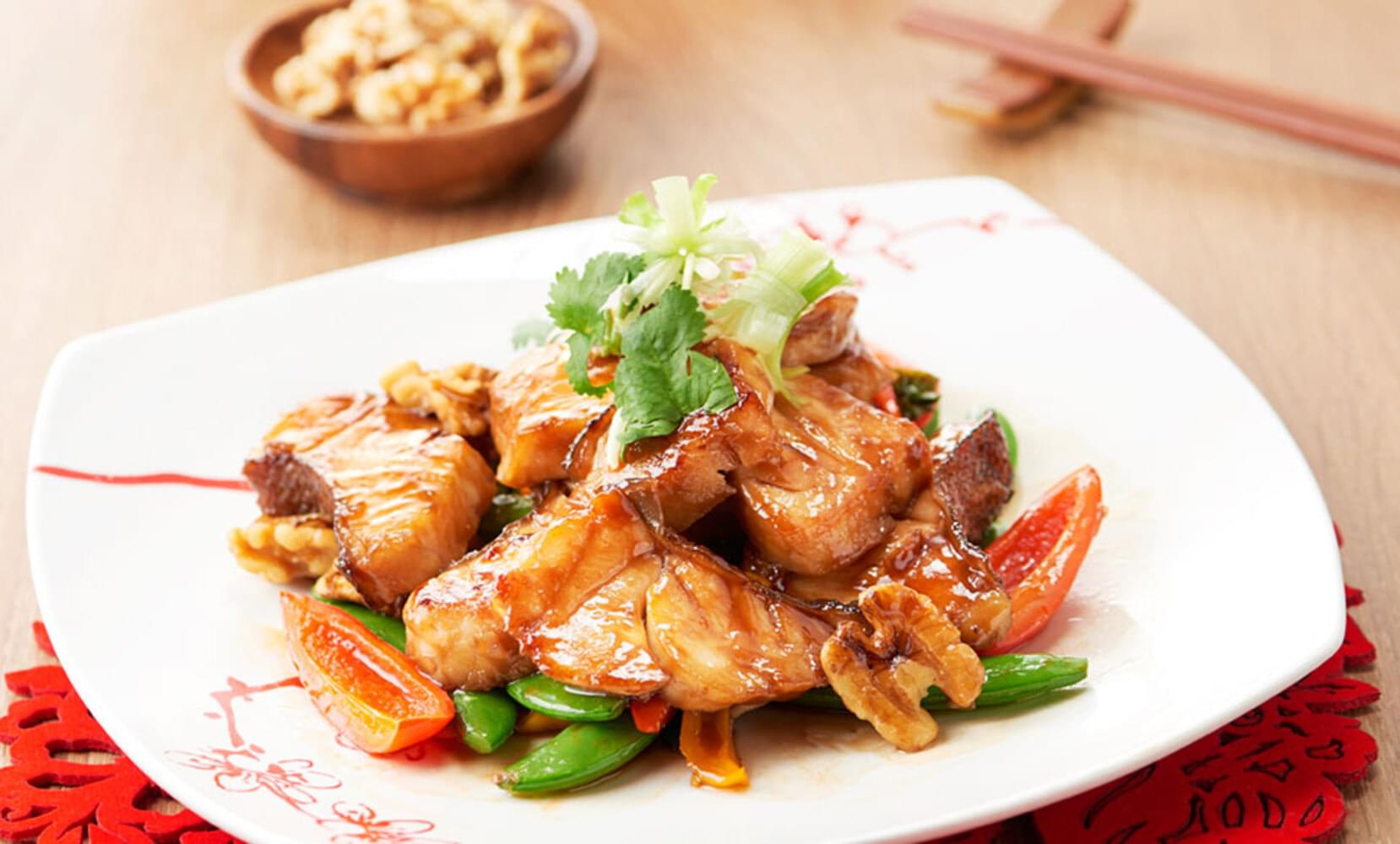 Abundant Pan-fried Grouper with Oyster Sauce
Ingredients
Grouper Fillet

300 g

Sweet Peas

100 g

Mini Bell Peppers

mixture of green, red and yellow

30 g

Walnuts

roasted

30 g

Oyster Sauce

30 g

Maggi Seasoning

10 g

Dark Soy Sauce

5 g

Garlic

5 g

Chinese Wine

1 tbsp

Sugar

20 g

Salt

2 g

Cooking Oil

3 tbsp
How to cook
Prepare the fish
Cut the grouper fillet into slices.
Mix oyster sauce, sugar, seasoning and dark soy sauce together in a bowl.
Coat the fish slices with the marinade and set aside for 20 minutes.
Prepare the vegetables
Heat up 2 tablespoon of oil in the pan, add garlic, and pan fry the sweet peas, roasted walnuts and mini bell peppers over high heat.
Season with salt and deglaze with Chinese Wine.
Plate the vegetables and set aside.
Start cooking
Add 2 teaspoon oil in the pan, then pan fry the fish over medium-low heat till fully cooked.
Place the vegetables on the centre of the plate and top with the sliced grouper.
Optional: Garnish with spring onion.
Tried this recipe? Rate it!